Lights, Camera, Action – Enacting Your New Year's Resolutions for Better Security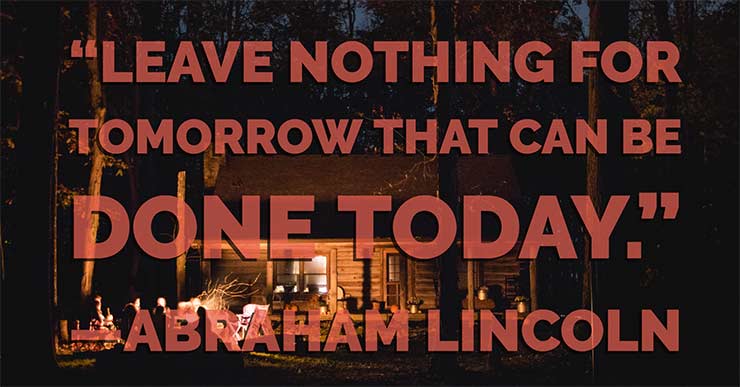 "Save Nothing for Tomorrow, That Can Be Done Today." – Abraham Lincoln
New Year's Resolutions are just word unless you put them into actions. If you have been thinking about improving your security situation around your home or business, there is no time like the present. We've put together some action items to get you headed down a lighted path.
Lights. Illuminate! Winter is a dark time of year and those nooks and crannies are the perfect spots for crooks. Light up dark places outside your home to reduce hiding place and potential surprise attacks. Dark corners, over-grown bushes and obscured places are perfect opportunities for criminals to go to work.
Camera. Tired of the same incident over and over? Someone is stealing off your porch? There a number of new camera options and camera doorbells that are smart and ready to catch someone in the act. Once you get that place illuminated, keep an eye on it with cameras and something like the Skybell – smart doorbell.
Action. Do more! Organize your neighbors with one of the new neighborhood apps. Or put together a neighborhood watch. If you are a business owner, get to the bottom of your security issues or follow up on a crime with a Private Investigator.
The best way to accomplish a big task is a little at a time. Make a punch-list and work on it a little at a time. The most important part is to keep moving forward with addressing your security issues.