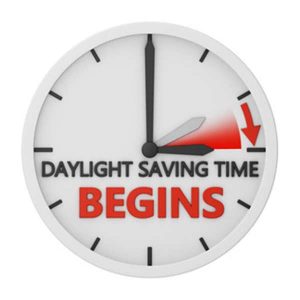 The change in daylight hours is a good reminder to check in on basic household safety items like lights.
Check your exterior lights and make sure you don't have any busted or burned out bulbs around your perimeter. Make sure lights are positioned properly so that they eliminate blind spots.
Change your batteries in your fire and carbon monoxide detectors.
Trim back any overgrown bushes that may be easy hiding places for perpetrators.
Most of all enjoy the extra evening hours! Make the most of the additional time you have to spend outside.